The Lost Heir is the first book in duet about brother and sister Heath and Mae. In order:
The Lost Heir (Heath & Freya)
 Overnight Inheritance (Mae & Sebastian)
Read Excerpt
Reviews
Return to Books
Buy from iBooks, Amazon, Barnes & Noble, Harlequin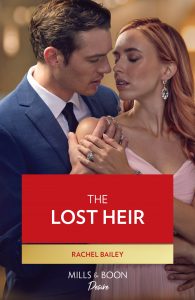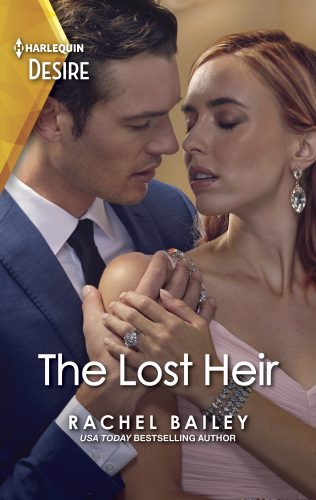 A lost heir to a massive fortune and the woman hired to find him. A one night stand that follows them to the States…in the first book in Rachel Bailey's Marriages and Mergers duet.
After months of searching, she's finally succeeded in finding her employer's lost heir. He also happens to be the man she just slept with. Twice.
Freya Wilson had one wild, glorious night that she barely remembers with Aussie bartender Heath Dunstan. The morning after, she discovers that he's genuinely sexy and charismatic…and the lost heir to a massive fortune, the very man she was hired to find.
A new family. A massive fortune. Heath's life is suddenly complicated and cutthroat. His port in the storm is a woman who needs nothing from him. Though what makes Freya so deliciously enticing is also why she may walk away and leave him to the wolves.