I've been a little quiet on the book front because I'm in the middle of completing a PhD in English. My research sits at the intersection of popular romance studies, narratology and literary animal studies. Fun, right? So fun. Seriously, just between you and me, I'm having a ball. Sure, it's a lot of work, but for a writer who always wants to get to the heart of things, to look under the hood, it's exhilarating.
At the end of the PhD, I'll be back to writing books (there might be a couple of book contracts waiting for me… sorry, my favourite editors!), but for now I'm reveling in the academic life. In the meantime, if you want to catch me, I hang out on a few of the socials, but mainly Facebook. Plus, I'll be at the RWAust conference in August. Say hello if you see me!
The Finn Factor is on special!
The sale has already been on for a week, so the prices will go back up any day now, but if you're quick, you can still grab The Finn Factor for 99c!
Sometimes all a girl needs is a little practice…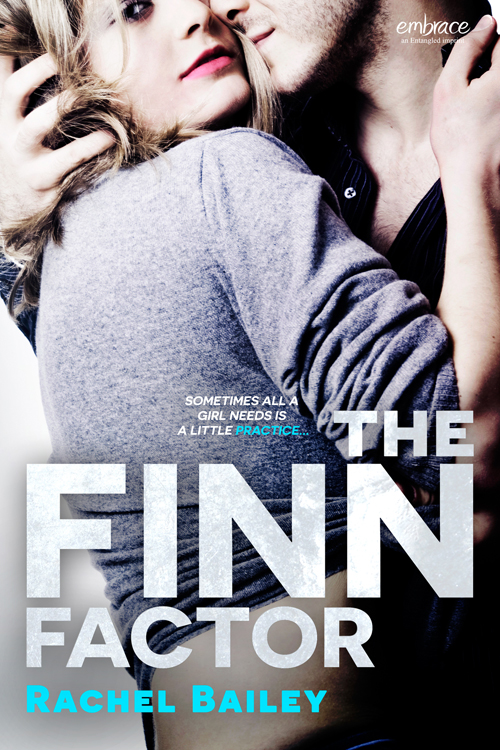 This August I'll be heading to the Gold Coast for the annual Romance Writers of Australia conference. Three days of workshops, panels, chatting over drinks, networking, pitching, and fun. Can't wait! And even better, I'll be running this masterclass:
Supercharge Your Scenes
Stories are made up of little narrative units: scenes. This masterclass will focus on the elements used to construct a crunchy scene—one which moves the plot forward, reveals character, engages the reader, and pushes the story into the next scene. Concepts covered will include: scene protagonists, scene purpose, scene structure, scene conflict, and scene beats. Bring along 2-3 of your own scenes (on paper or device) to work on them in the class!