His 24-Hour Wife is the third book in The Hawke Brothers. They are:
The Nanny Proposition
Reviews
Buy from iBooks, Amazon, Barnes & Noble, Harlequin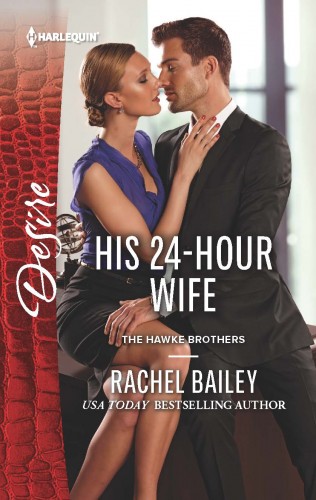 HIS 24-HOUR WIFE (4.5) by Rachel Bailey: Three months ago, Callie Mitchell impulsively married Adam Hawke, CEO of Hawke's Blooms. When a tremendous work opportunity arises, she knows it's time to stop avoiding him, especially when a coworker threatens to expose their secret. To protect Callie's job and avoid a scandal, they agree to pose as husband and wife, intending to divorce after a reasonable timeframe. Can Adam handle the ramifications of falling in love with his wife? Callie's openness and generosity are exactly what the always-responsible Adam needs to open his heart to love. This is a perfect conclusion in The Hawke Brothers series for the dynamic brothers and the women who capture their hearts!